A beautiful, healthy smile is something we all wish for.
At Jacaranda Dental when we ask our patients how they feel about their teeth the most common reply is "I wish they were a bit whiter!"
Teeth whitening is one of the most simple and cost-effective forms of cosmetic dentistry.
So how exactly does tooth whitening work?
A special dentist supplied gel lifts the stains from the teeth' pores and brightened the natural colour of the enamel. The gel needs to be in contact with the tooth to work its' magic. The longer the time and the more frequent the application, the better the results!
There are two methods of teeth whitening that dental professionals offer today:
'In-chair' whitening
'Take-home whitening' kits.
In-chair whitening usually involves an hour-long appointment or longer with a dentist. A whitening gel is applied to your teeth, and strong light is applied over the teeth, which activates the product. Typically, you will also still be given a take-home kit for continued use.
At Jacaranda Dental, we don't see the need to have you sit through a potentially uncomfortable appointment, so we offer a professional level 'Take-home whitening' – which gives fantastic results. Impressions are taken of your teeth so that comfortable custom whitening mouthguards can be made. The whitening gel is then applied to these mouthguards, or trays, just before bedtime and worn overnight (or for a minimum of 4 hours). The product we supply is vastly better than what you can source at the local supermarket or pharmacy.
There are many advantages we see with 'Take-home Whitening':
The whitening of your teeth is more consistent and can be controlled. A course of whitening has enough product for approximately 3 weeks overnight use. You can use it all, or use just some and save the rest for later 'top-up' use. There's plenty of product to achieve a great result.
No need to spend an hour in the chair and expose yourself to a sensitive procedure.
Lower cost than 'In-chair' whitening. If you don't need to sit in a dental office for an hour, there's going to be some cost savings!
The convenience of bleaching whilst in the comfort of your own home.
More comfortable
Less likely to experience sensitivity
Future cost savings. An extra whitening gel is readily accessible for the continuation of the process. Once you have the kit and your teeth don't change, it is easy to buy some extra whitening gel in the future and continue, without the expense of starting again!
Typical Teeth Whitening Result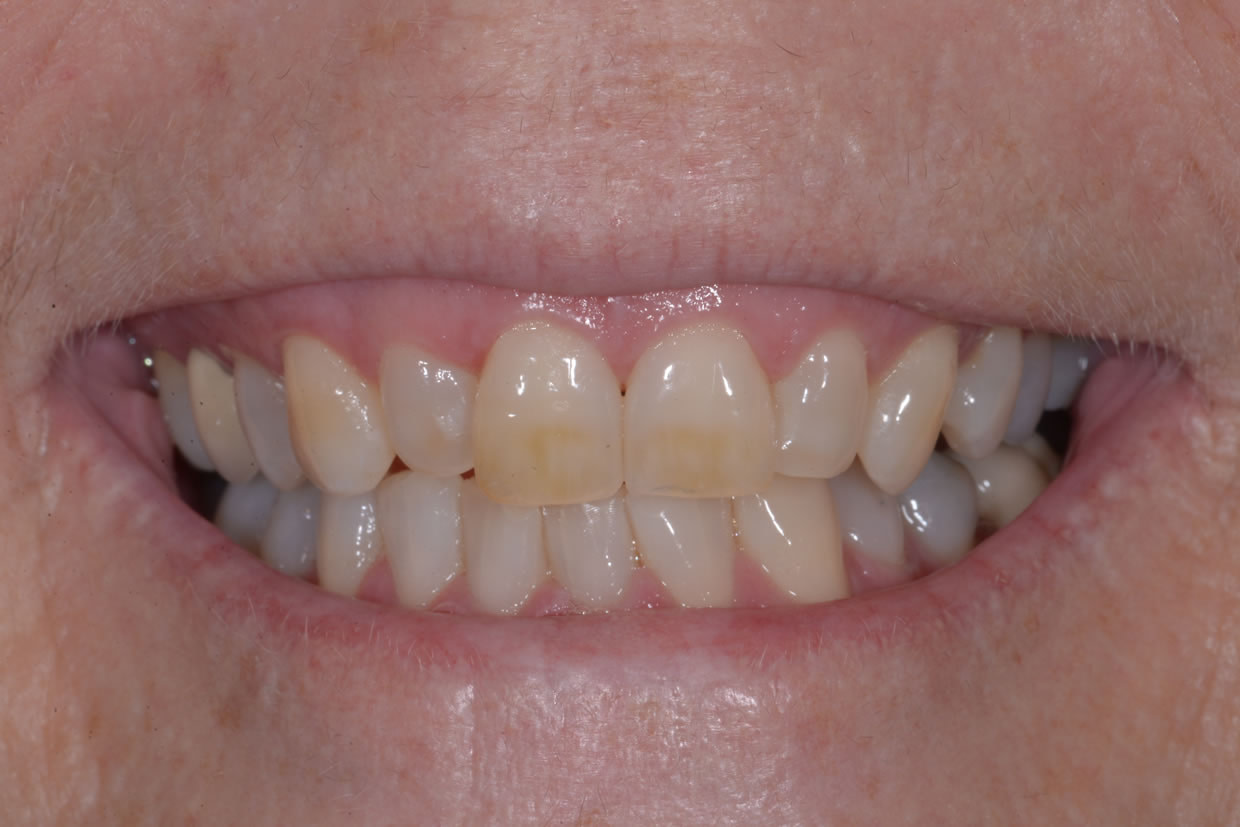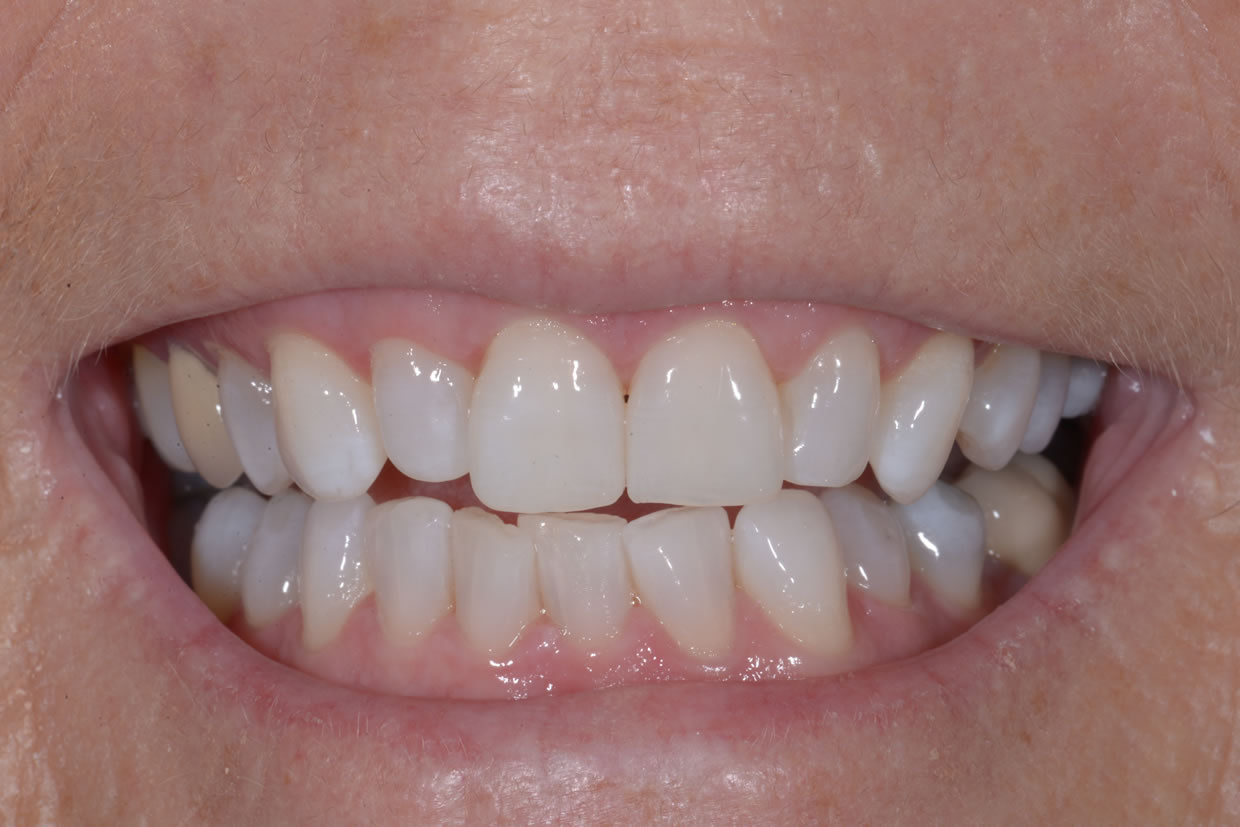 Teeth whitening is not permanent but lasts for months to years, depending on each case. Unfortunately, it does not affect old fillings, crowns or dentures, so this needs to be considered in the overall smile. Pigmented foods, coffee, tea, red wine and smoking may also affect the results over time, so you will likely want to reapply more whitening in the future to maintain your white teeth.
If you would like to enhance your smile or impress a special someone, book an appointment with us today!