Straighten
Your teeth with invisible braces!
Why choose us for your teeth straightening treatment?
People who have had their teeth straightened say they can't believe how simple and easy it was to get it done.
Most people believe that it's important to choose the right dentist who will do what's best for them – and we totally agree.
The teeth straightening journey is one you'll take with your dentist, so it's crucial to feel comfortable to ask questions and raise concerns.
We take the journey with you and guide you through each phase.
It's essential to see an experienced dentist who gives you all the options to help you achieve your straight smile. We'll be honest with you if we think Invisalign isn't the right choice, and suggest other teeth straightening options.
You'll always get expert dental advice to help you achieve your dream smile in the fastest and safest way possible.
What is Invisalign?
Invisalign are virtually invisible braces. They transform your smile without disrupting your life.
They are the perfect solution if you just want to adjust a small number of crooked teeth to create a straighter smile. This can be done simply.
Invisalign can also achieve great results in more complex cases.
There are plenty of options when it comes to braces (orthodontics). Invisalign is one of the easiest treatments to change your smile without affecting your lifestyle. One of the benefits of removable braces is that your teeth are easier to clean.
How does it work?
Invisalign look similar to clear, plastic mouth guards. They're custom made for your teeth and replaced every two weeks. They gradually move your teeth into position by putting a small amount of constant pressure on your teeth to move them gently into place.
How long does it take?
The total treatment time varies for each person and how many hours each day you wear it for. The speed and success of the braces depends on you and how long you wear it each day
We recommend you wear it for at least 22 hours a day. Sounds like a long time but it's still way superior to the old-fashioned braces.
Is it comfortable?
The aligners are comfortable, practically invisible, and also removable. It'll probably feel strange at first, possibly a little uncomfortable. However, you will get used to it in a few days or within a week. Just think of the end result… a beaming smile.
Tell me more…
Invisalign could work for you. It's a good idea to make an appointment with Dr Wood. She'll take you through all the options and work out with you what's the best solution for what you want to achieve.
Simulates Your Selfie
Grab your phone, tablet or iPad and see your new smile with Invisalign! See more
Simulates Your Selfie
Take a smiling selfie and see what your smile could look like with straighter teeth.
Simulates Your Selfie
Take a smiling selfie and see what your smile could look like with straighter teeth.
Please progress to the SmileView simulation tool using a mobile device.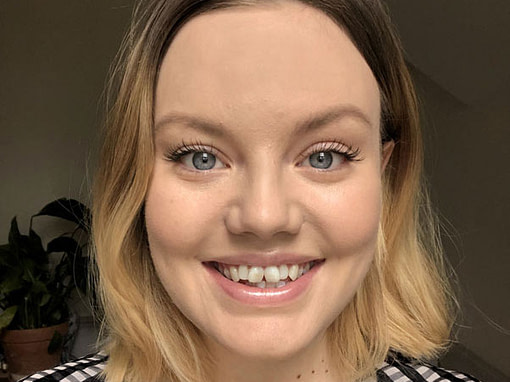 What could you look like with straighter teeth?
The SmileView simulation tool uses powerful technology to provide you with a computer-generated simulation of how your smile might look like with straighter teeth.
Better Dental Health Care is Our Mission
5 Days a week service / Saturday by Appointment!