Cosmetic Dentistry – Before and After
Maureen
Cosmetic case using braces, bleaching, Invisalign and Porcelain veneers.
So many women put off seeking the smile they desire. It's usually because they put their own needs after everybody else's. But I think most women get to the point when they think "it's my turn now."
I think Maureen was just busy.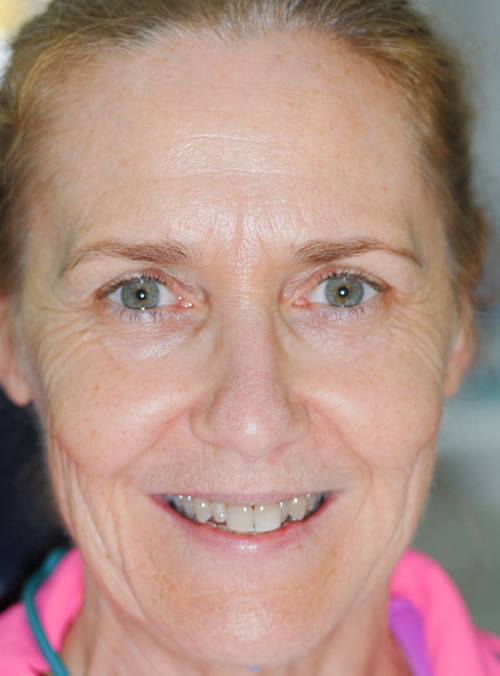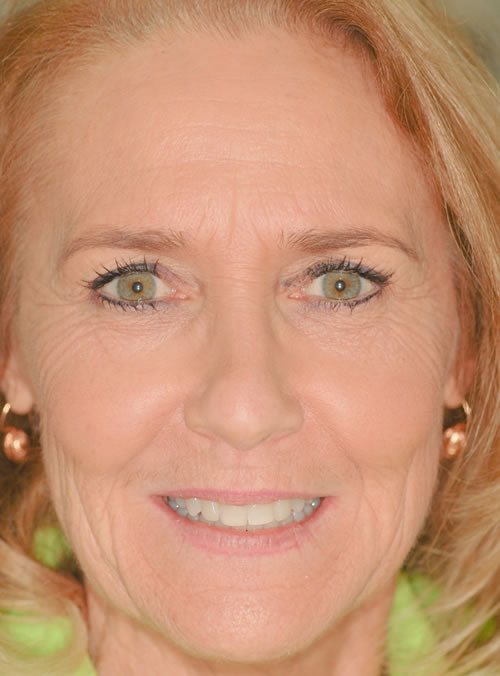 But she clearly liked to look after herself because if she wasn't dressed in high heels with immaculate nails and smart suit, it was gym gear.
Maureen embarked on a journey, she wanted to have better-looking teeth. I knew what to do but I knew there were some things that Maureen might find challenging.
Like having to a short period of fixed braces on her lower teeth. This was followed by Invisalign and bleaching to actually open spaces around her upper front teeth (another challenging idea) so that when we placed the 2 porcelain veneers, they would have the right proportions. Maureen did it all. While working and traveling and caring for her lovely 90-year-old mum.
We were both so pleased with the final result but I loved the Journey to.
Robyn
Robyn came to Jacaranda Dental with pain and a sore jaw, and didn't like the way her teeth looked. She wasn't happy with how her mouth looked or felt and it was reflected in her smile.
She wanted a new smile but was concerned that any treatment we did might make things worse. There was also a fear of implants so Robyn wanted a non-surgical restorative treatment plan.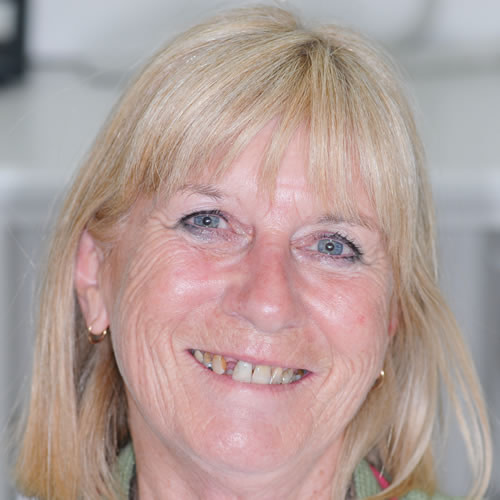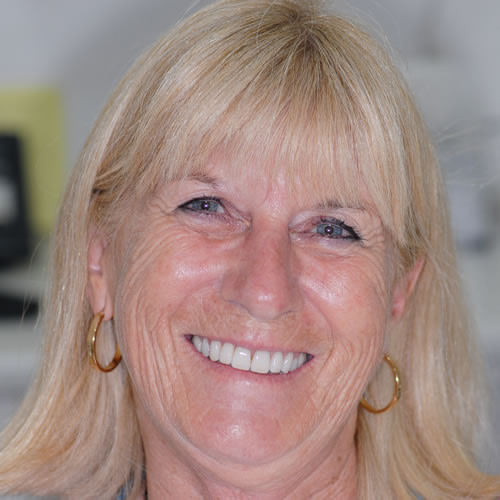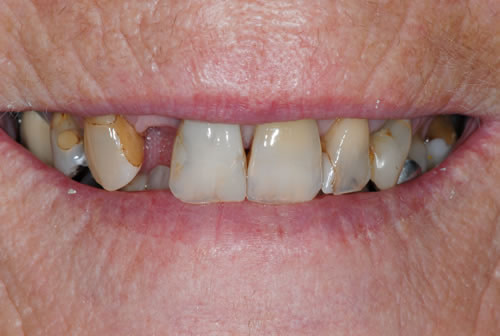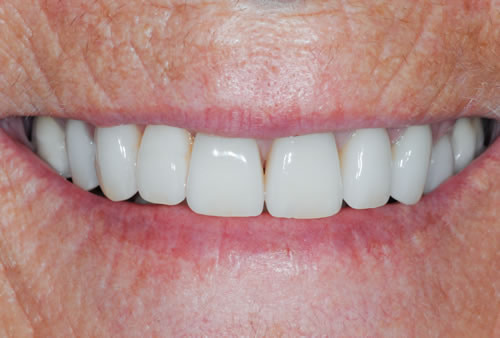 After a careful smile assessment and with meticulous planning Robyn had her teeth restored with a combination of ceramic veneers, crowns and bridges. We included a phase whereby the teeth were temporarily restored to ensure that the jaw pains disappeared before we finished her treatment.
The overall smile design was to keep things similar to her original smile but a lot whiter and fresher looking.
Robyn is thrilled at the outcome which looks fantastic, and she hasn't stopped smiling with confidence.
And even better we are proud to say it has been trouble and pain-free for 8 years now.
Better Dental Health Care is Our Mission
5 Days a week service / Saturday by Appointment!