Cosmetic Dentistry
Here's how you get a winning smile
Do you want whiter teeth or straight teeth? Maybe you want to change your smile completely? Whichever way you want to create your beautiful smile – we're here to help.
Aesthetically appealing solutions to improve your smile
Picture this.
You look and feel fabulous.
You're out with your friends chatting and laughing.
You join your other half to go out for something to eat.
You order whatever you fancy off the menu.
You savour the taste.
And, why not, you take a selfie to show your biggest cheesiest grin.
You're smiling from ear to ear at your new-found confidence.
Let's face it. Having crooked, missing or stained teeth can really affect your smile.
Cosmetic dentistry can change that. It's not all about smile makeovers. It's about you getting on with life without worrying about what other people think.
Dream Smile Makeovers
At Jacaranda Dental we've been providing high-quality cosmetic dentistry to clients from Caringbah, Miranda, Cronulla and beyond for over 20 years.
Cosmetic dentistry is using dental techniques to improve the appearance and function of a person's teeth.
The days are gone where 'false teeth' looked exactly that – false. We now have technology and techniques to give you a stunning natural smile.
We pride ourselves on taking our time to give you the best result. We take extra care to provide you with an individually tailored treatment. p on top of your dental hygiene to keep your smile fabulous for as long as possible.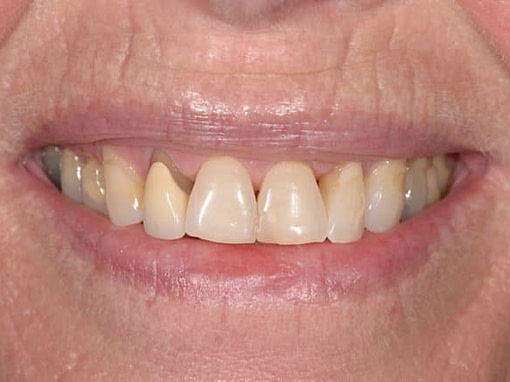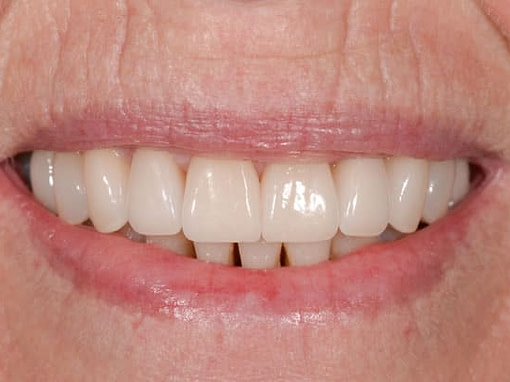 5 easy steps to deciding to have cosmetic dentistry
Step 1: Think about your personal reasons for wanting to have cosmetic dentistry.

Look at dentists' websites and their before and after case studies.

Decide on the right dentist for you. Look for skills, experience and qualifications
Step 2: Make an appointment for a consultation with the dentist.

If you choose Jacaranda Dental, you'll see Dr Wood or Dr Baker.

They'll explain everything you'd like to know.

They'll also explain how long the treatment will take, costs and payment plans if it'll help.
Step 3: Planning and more planning.

We use the latest technology to plan your treatment well so we get the best results.
Step 4: Treatment day.

We'll make you comfortable and give you sedation or anaesthetic if you need or want it. We'll do your treatment to give you the smile makeover you've always wanted.
Step 5: Smile and smile some more.

Your dentist will explain how to keep on top of your dental hygiene to keep your smile fabulous for as long as possible.
Case Study
Maureen | Cosmetic Dentistry including fixed braces, Invisalign braces, porcelain veneers and whitening
 Maureen put off seeking the smile she always wanted. She was busy with life. She liked to look after herself but felt her smile let her down. Her teeth were misshaped, uneven and starting to discolour.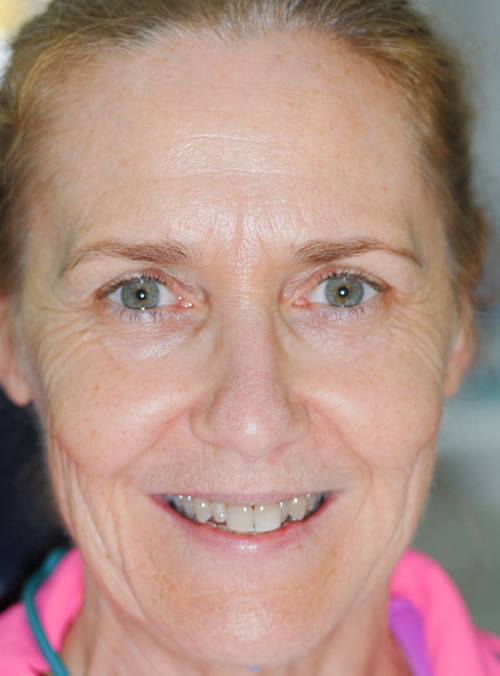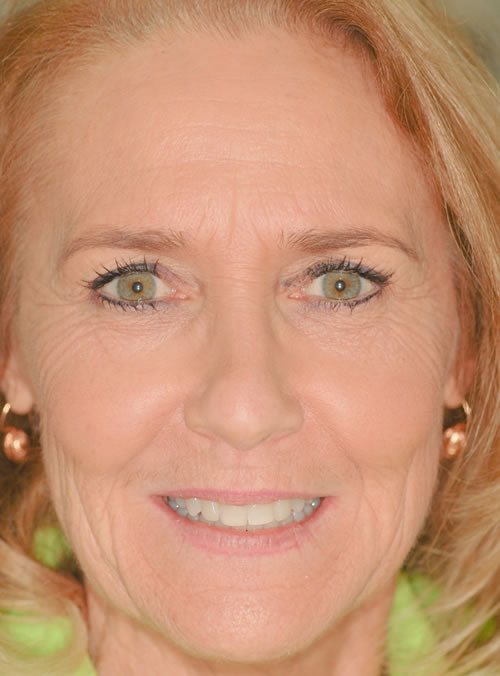 We started with fixed braces on her lower teeth to straighten them. Followed by Invisalign braces to open the spaces around her upper front teeth.
We placed 2 porcelain veneers to blend naturally with her real teeth. We topped it off with gentle whitening to give Maureen the winning smile she'd always wanted. She was very pleased with the final result. See all Before and after case studies ->>
Cosmetic dentistry covers plenty of options.
Let us know what you're looking for – whether it's a brighter smile, easier chewing and eating, filling gaps or fresh breath.
Whatever the reason, we'll work with you to find the easiest, most effective ways to achieve the best results for you.
You won't believe what you can get for your money.
Cosmetic dentistry usually covers one or more treatments to get the results you're after:
Teeth Whitening
Brightens your teeth to a natural colour. Our home whitening kits are very popular. They're quick, easy and achieve fantastic results.
Veneers
A veneer is a new front surface for one or more teeth to recreate the natural look of your teeth.
Crowns
A crown is a customised tooth to be durable and lifelike that's placed over a remaining tooth to protect it.
Gum Lifts
A gum lift is ideal if you have low or uneven gum levels. It will alter the gum with simple laser reshaping
Orthodontics
There are fixed braces and Invisalign that are virtually invisible. Braces straighten teeth and make sure the upper and lower teeth align.
Dental Bridges
A dental bridge can be used to replace one or more missing teeth.
Better Dental Health Care is Our Mission
5 Days a week service / Saturday by Appointment!